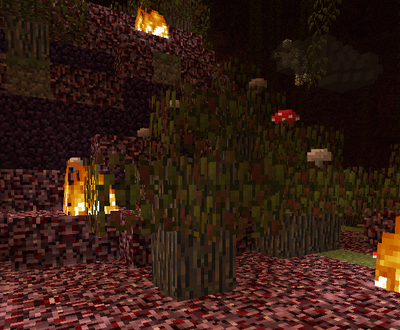 Hellbark trees are found in the Undergarden biome. These trees grow exclusively in the Nether. Saplings can be grown in the Overworld and the Nether. They must be placed on a block of Overgrown Netherrack to grow. They are small trees only getting to be 3-5 blocks tall.
 Hellbark leaves and wood are fireproof, as are craftable Hellbark planks, slabs, and doors. However, Hellbark stairs, fences, and gates are flammable.
Raw Wood: Hellbark wood
Planks: Hellbark wood planks
Crafting: slab, stairs
Community content is available under
CC-BY-SA
unless otherwise noted.