Poisonous liquid is a purplish liquid found in small lakes in several biomes. Hunger and poison debuffs affect the player when in contact with poisonous liquid. It can be contained in a bucket.
Locations
Edit
Poison is found naturally in various swamp biomes. It can be found commonly in Lush Swamps, Bogs, Ominous Forests, and Mystic Groves.
Lush Swamps
Edit
Poison is commonly found in Lush Swamps as small pools usually 1-2 blocks deep. They can grow sugar cane, river cane (removed), reed, and cattail. They can harbor lily pads.
In Bogs, poison liquid ponds are very common. They are often surrounded with mud.
Ominous Woods
Edit
In Ominous Woods, occasional poison pools may appear.
Mystic Groves
Edit
In Mystic Groves, water appears purple, but it is not poison. However, poison pools still generate in Mystic Groves. Water is a more animated and bright purple, while poison will appear murky with faded color.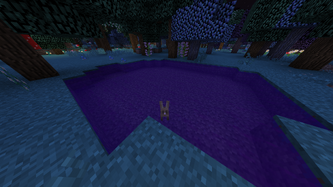 Properties
Edit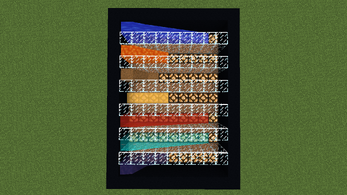 Poison only flows 4 blocks from its source block. In survival, movement is impeded in poison due to damage taken. However, in creative mode, poison impedes movement as much as water. It is not renewable.
You take half a heart of damage per second when swimming in poison. Due to rapidly getting hurt, you cannot swim as quickly. You get hunger and poison for 5 seconds upon touching poison.
When water or any other liquid flows across poison, the poison disappears and becomes mud. The same is true if poison flows on water. The mud can be broken and drops balls of mud, which can be thrown.
Community content is available under
CC-BY-SA
unless otherwise noted.